Je suis heureuse et fière de vous parler d'un projet qui me tient à coeur.
Je vous présente le court métrage La Valse de Marylore, pensé par l'artiste Inna Modja.
Ce film, réalisé par Marco Conti Sikic et produit par Julien Seul, dénonce les différentes formes de violences faites aux femmes.
Différents couples de tous les ages sont confrontés chaque jour à ces pratiques intolérables. J'interprète le rôle d'une jeune femme battue par son amie (jouée par Stéphanie Pasterkamp)
Ce court métrage poignant est projeté aujourd'hui, Samedi 8 Mars, date de la journée de la femme, dans 413 salles de cinéma en France.
Il est aussi présenté dans différents festivals de films du monde entier.
Vous pouvez dès maintenant découvrir la version clip vidéo interprété par Inna Modja.
***
I'm happy and proud to tell about a project that means a lot.
Let me introduce to the short film, La Valse de Marylore, imagined by the artist Inna Modja.
This film was directed by Marco Conti Sikic and produced by Julien Seul. It points out different kinds of violence against women.
I play the role of one of those victims with another actress, Stephanie Pasterkamp.
This strong short film is launched today, Saturday 8th of March, in 413 cinemas in France.
It's also presented in different films festivals in the World.
You can already watch the music video version, performed by Inna Modja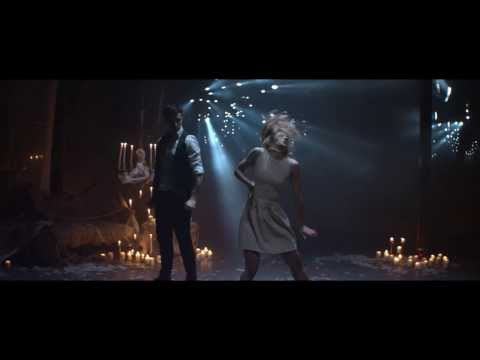 Une campagne photos choc, Dans la peau de Marylore, accompagne ce projet. Plus de 35 personnalités se sont mises en scène.
A Photo campain comes with the project. 35 people took the pose.
Aujourd'hui et pendant 24h, vous pouvez également télécharger gratuitement le titre « La Valse de Marylore » sur www.innamodja.com
Parlez en autour de vous, partagez, aimez cette cause… particulièrement en ce 8 Mars.
Today and only today, you can download the song « La Valse de Marylore » for free on www.innamodja.com
Tell your friends about it, like and share… especially today.
Love,
V-